Hannah Baker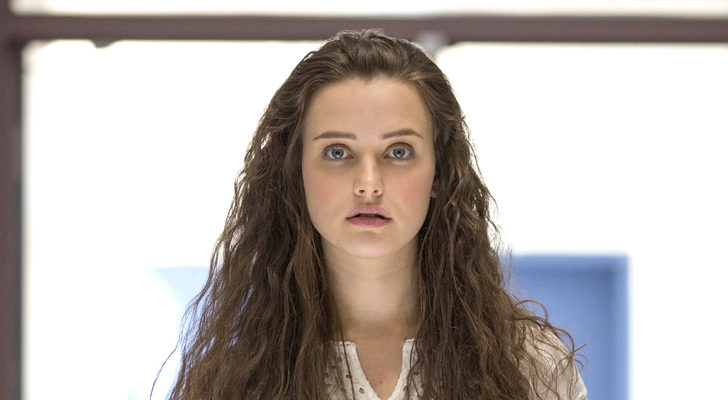 Suicide (Blood Loss, Wrist Cutting)
Student (Liberty High School)
The Crestmont Movie Theater (Former)
Relationships Information
For a minute, just a minute, I felt like I could beat this.
Biography
Early Life
Personality
Physical Appearance
Appearances
Season One
Trivia
Hannah has a younger sister that lives with her aunt. which both aunt (Susan) and younger sister (Samantha) are in season 2. 

https://btc-genesis.me/

Double Your Bitcoin Bitcoin Doubler
Quotes
Hannah:

 Aren't you afraid of helmet hair? 
Clay:

 My hair does the same thing no matter what, just sits there. 
[Hannah strokes Clays hair]

 
Hannah:

 You just need some product. A little effort to style it, blow-dry it in the morning. 
Clay:

 And sacrifice my masculinity? 
Hannah:

 That ship has sailed, don't you think? 
Clay:

 Forgive me if I want to keep my brains in my head 
Hannah:

 Instead of, say, some other regions, like most boys? Come on, Helmet, you've got bathrooms to clean.
— 

Tape 1, Side A
Hannah:

 

[sarcastically]

 Stop having so much fun, Clay! 
Clay:

 I'm having fun, totally. 
[Hannah unbuttons the first done up button on Clay's shirt]

 
Hannah:

 You're too buttoned up. 
[Clay buttons back up his shirt, Hannah and Clay start to laugh]
— Tape 1, Side A
Bryce:

 Hey there! 
Hannah:

 Hey! 
Bryce:

 You're um, you're the new girl. 
Hannah:

 Apparently 
Bryce:

 Uh, I like your laugh. 
Hannah:

 Thanks... I like your understated sense of fashion. 
Bryce:

 

[chuckles]

 Thanks. 
[Kat walks over]

 
Kat:

 Bryce! Better go hit the keg and catch up. You're an hour behind. 
Bryce:

 

[to Hannah]

 I'll see you later, I hope. 
Hannah:

 See you. 
Kat:

 Oh, God, no. Solid no, Hannah. He is like, frat boy Darth Vader. 
Hannah:

 He didn't seem 

that

 bad. 
Kat:

 I was being kind. 
Clay:

 She kind of was. 
Hannah:

 ...I think I want a beer too.
Hey, it's Hannah, Hannah Baker, don't adjust your, whatever device you're hearing this on. It's me, live and in stereo. No return engagements, no encore and this time absolutely no requests. Get a snack. Settle in. Because I'm about to tell you the story of my life, more specifically, why my life ended. And if you're listening to this tape. You're one of the reasons why. I'm not saying 

which

 tape brings you into the story. But fear not, if you received this lovely little box, you're name 

will

 pop up. I promise.
Anyway the rules here are pretty simple. There are only two. Rule number one: "You listen." Rule number two: "You pass it on." Hopefully, neither one will be easy. It's not supposed to be easy otherwise I would've emailed you and mp3. When you're done listening to all 13 sides, because there are 13 sides to every story. Rewind the tapes put them back in the box, and pass them on to the next person. Oh, and the box of tapes should have included a map. I'll be mentioning several spots around our beloved city. I can't force you to visit them, but if you'd like a little more insight, head for the stars. Or, you know, just throw the map away, and I'll never know, or will I? You see in case you're tempted to break the rules, understand I did make a copy of these tapes, and I left them with a trusted individual, who, if this package doesn't make it through all of you, release those copies in a very public manner. This was not a spur of the moment decision. 

Do not take me for granted

, not again. Do what I say, not more, not less. 

You're being watched

.
[In a vision Clay is experiencing]

 
Clay:

 I love you. 
Hannah:

 Why didn't you say this to me when I was alive?
Gallery
References
Ad blocker interference detected!
Wikia is a free-to-use site that makes money from advertising. We have a modified experience for viewers using ad blockers

Wikia is not accessible if you've made further modifications. Remove the custom ad blocker rule(s) and the page will load as expected.